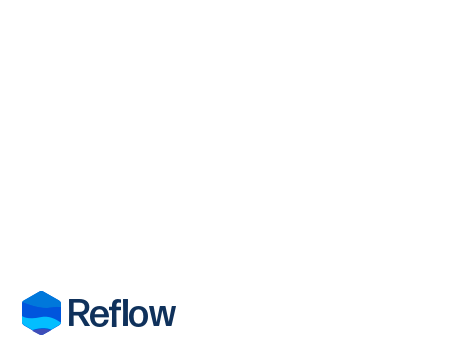 Reflow Certification Training
This 3-day certification course is designed to teach you how to set up and configure Reflow from scratch.
We'll cover every major system with instructor-led virtual presentations and hands-on labs, culminating in a certification test that you'll be prepared to ace! Expect to learn the basics, a few advanced techniques, and tons of tips and tricks to rock Reflow in your Niagara 4 projects. You'll walk away with a certification to prove that you possess the necessary expertise to deliver top-quality Reflow solutions for your customers.
October 18-20
10 AM - 4 PM Eastern
Sold out!
Instructor-led virtual
1,500 / student
November 15-17
10 AM - 4 PM Eastern
Seats available
Instructor-led virtual
1,500 / student
Target Audience
Future Reflow rock stars only
System Integrators with Niagara experience
Advanced end-user system operators
Prerequisites
Be sure to tell the roadies to pack this gear
Licensed version of Workbench 4.10 or higher
Zoom meeting software with microphone
Modern web browser (Chrome, Edge, Firefox, Safari)
Course Outline
Your set list for the gig
Day 1
Introduction
Website Introduction
Host Configuration
Module & Service Install
Licensing
Getting Started
ReflowService
Getting Started Wizard
Settings
Configuration (Part 1)
Theme
Navigation
Landing Page & Dashboards
Day 2
Equipment, Buildings & Floors
Equipment
Buildings
Floors
Configuration (Part 2)
Alarms
Schedules
Histories
Pages
Developer Discussion
Meet the team
Roadmap Preview
Day 3
Show & Tell
Share your work, win prizes
Review
Certification Test
Terms & Conditions
No green M&Ms in the dressing room
Registrations will be accepted for all available classes on a "first come, first served" basis. Payment must be received within 14 days of the class date or your reservation may be forfeited. Purchase orders require an open credit account in good standing. Cancellations must be received at least seven days prior to the date of the class to receive a full refund. If you fail to notify us more than seven business days prior to the start of the session, you will be liable for the entire course fee. NiagaraMods reserves the right to cancel any of its classes. Should the need to cancel arise, all registrants will be advised as soon as possible prior to the scheduled start date.