Connect Niagara 4 data to modern, responsive user interface elements
Certification
Reflow Training Classes
Partner Program
Exclusive Benefits & Pricing
Resources
Get started quickly with Reflow
Niagara 4 Reimagined
Reflow is more than just another collection of widgets, it's a drop-in replacement for the entire Niagara user interface.
Save time on jobs
Reduce the time it takes to build station graphics
Reflow was designed to make creating equipment graphics, floor plans, and dashboards a quick and easy process.
Histories, Schedules, and Alarms work instantly, with zero configuration needed. This saves time on jobs while making your work look amazing – giving you a competitive advantage.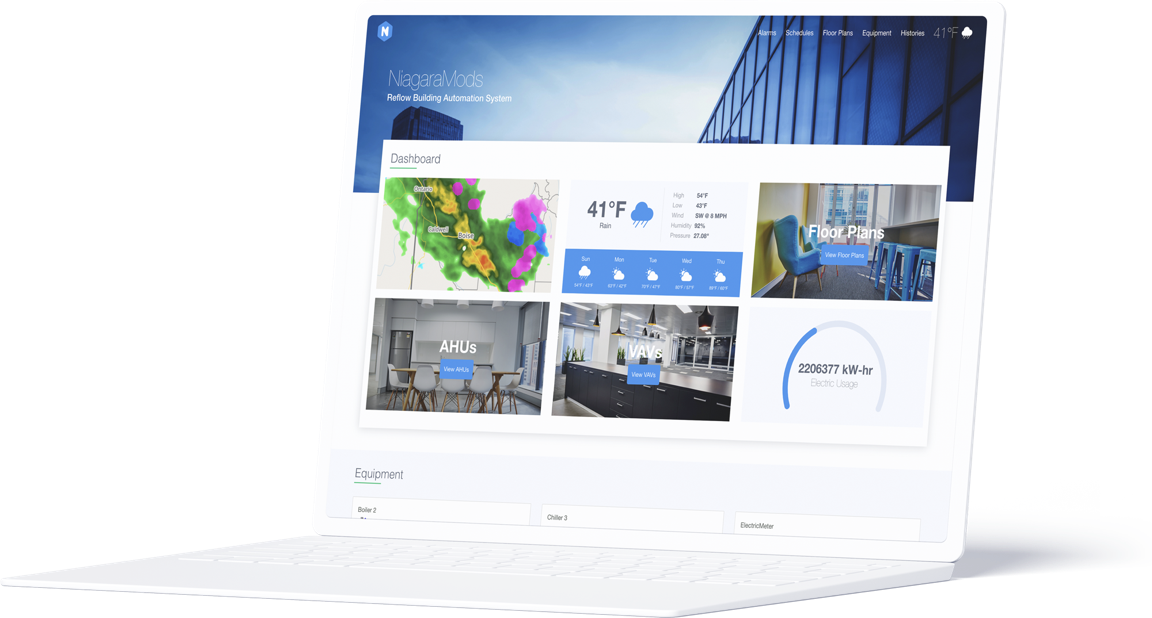 Responsive is built-in
Every view on every screen
Customers expect their critical data to be available on all of their devices – the building automation system is no exception.
With Reflow, you can deliver an immersive experience to every screen your customers use. The best part? It's built right in so there's no additional setup or time required.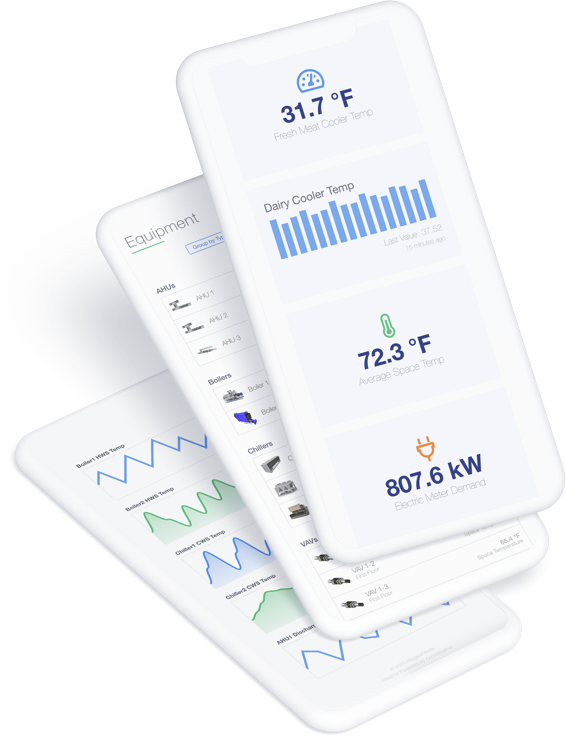 Download a free trial
Take Reflow for a spin to see for yourself
Floor plan editor
Fully featured graphics editor
Draw zones and arrows, insert images, labels, and text boxes, set colors based on Niagara points. Full control over each element including visibility, z-order, and mobile behavior.
Supercharge your workflow with built-in Actions. There's even one to automatically create linked labels for every device associated with the floor.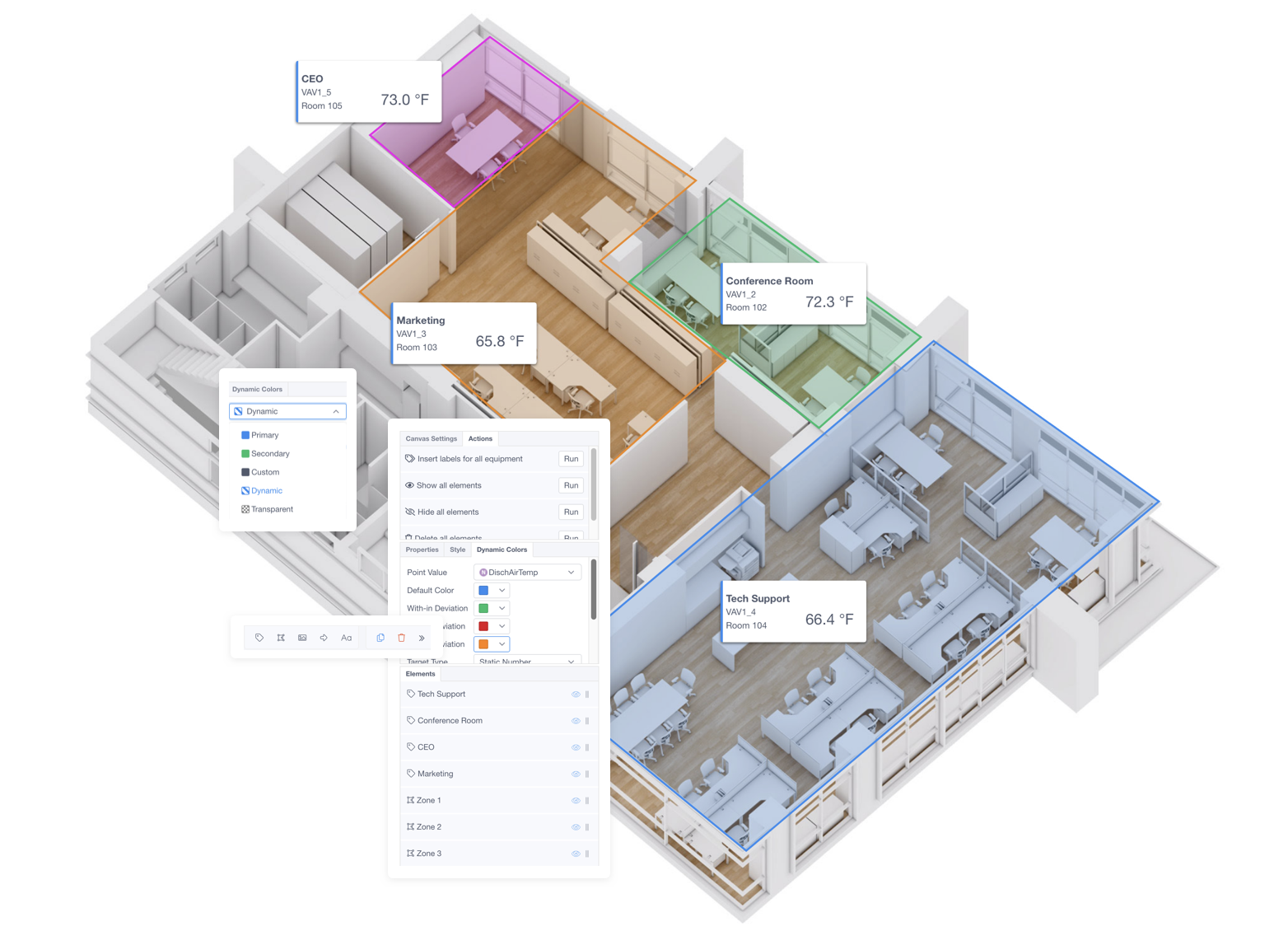 Free updates forever!
Upgrade to the latest Reflow 1.x any time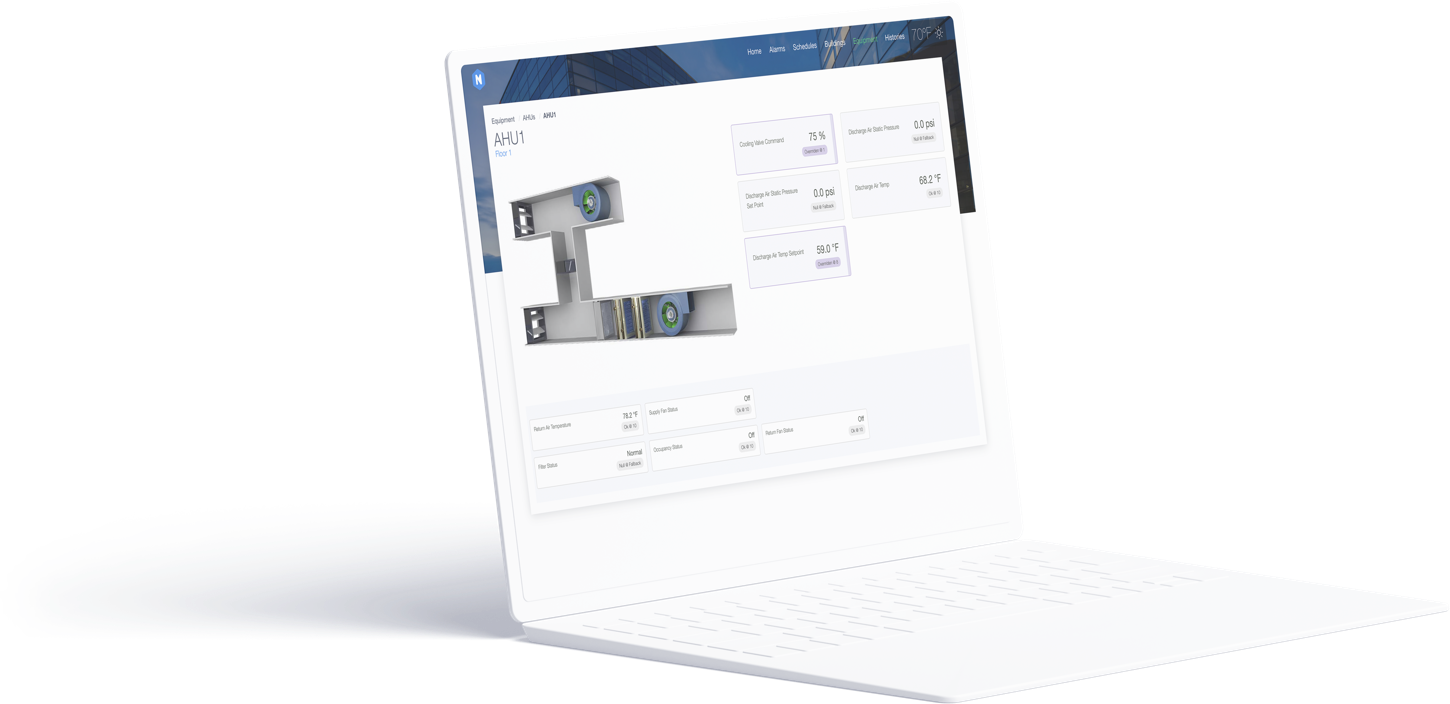 Equipment & Devices
Consistent graphics for the entire station
Reflow is packed full of features to display devices. The graphics are customizable, work the same on mobile and desktops, and include all Niagara point actions out of the box.
Browse devices by building, by floor, or by equipment type. Use our built-in library of equipment graphics or bring your own.
Embed Niagara views
Reuse what you already have
If you want to create a new custom view in the PX editor or leverage an existing one, you can embed Niagara views directly inside of Reflow pages – including equipment graphics.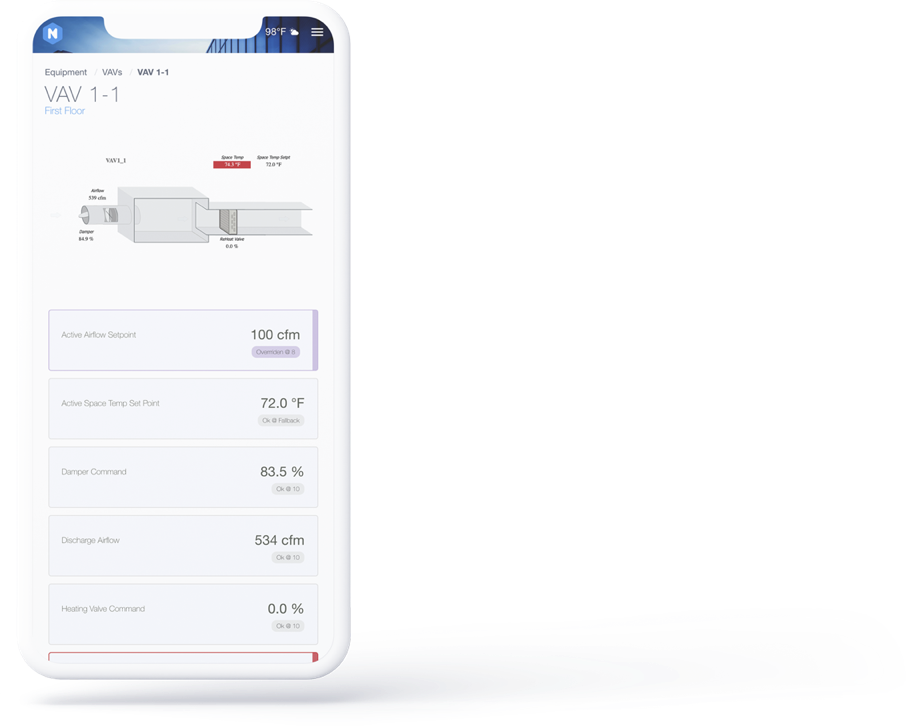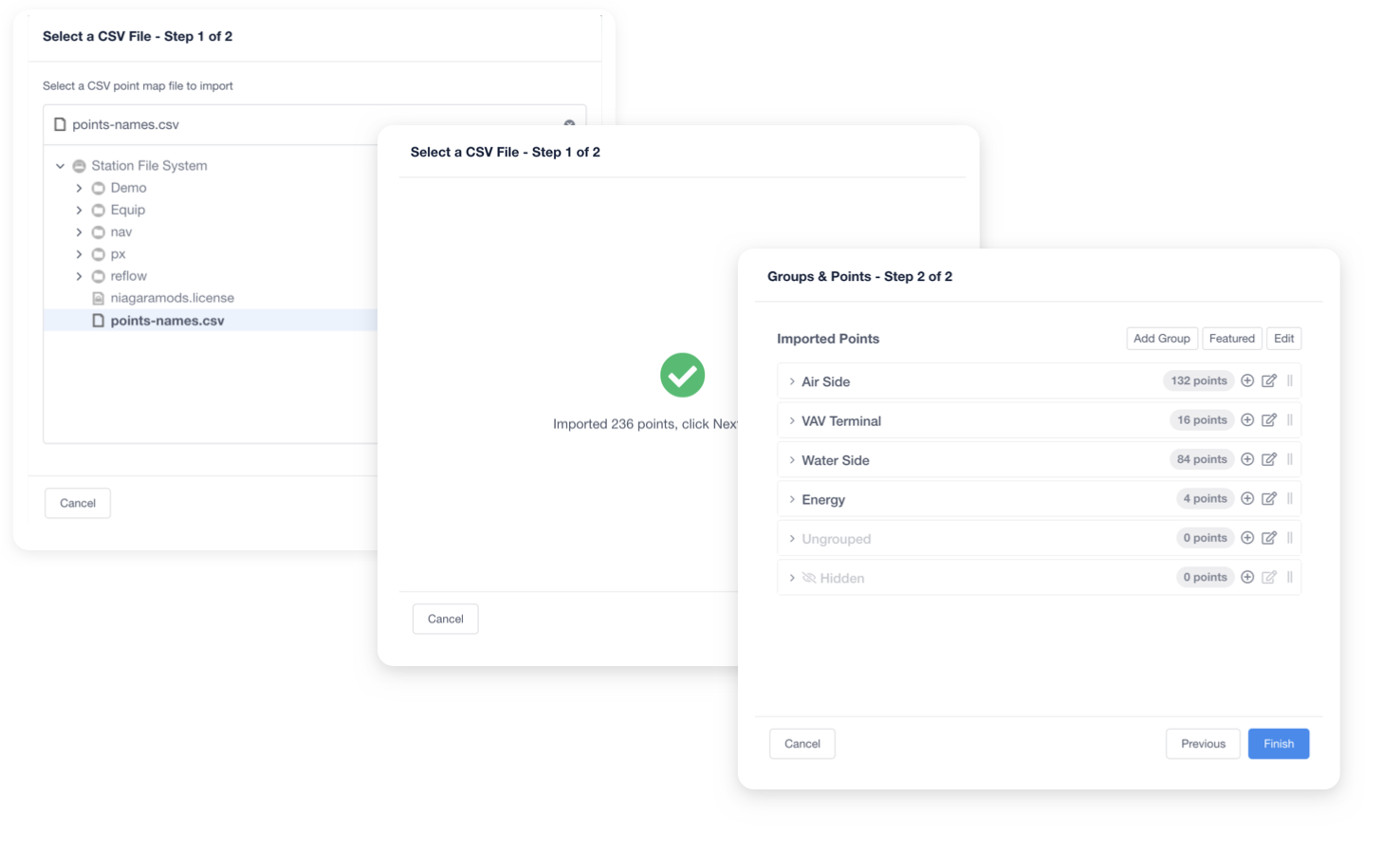 Quickly add devices
Import a CSV and watch Reflow work
If you have a standard way of naming points, you're in luck. Import your point list and Reflow will automatically match point names on devices and link them to equipment graphics and floor plans.
Schedule a Demo
We'd love to show Reflow to you and your team
Create dashboards like never before
Mobile-friendly dashboards built in just a few clicks
Connect Niagara 4 data with Reflow's elegant design elements. Choose from 10 unique card types including a built-in weather service with precipitation maps, gauges, hyperlinks, and Niagara points, histories, and alarms.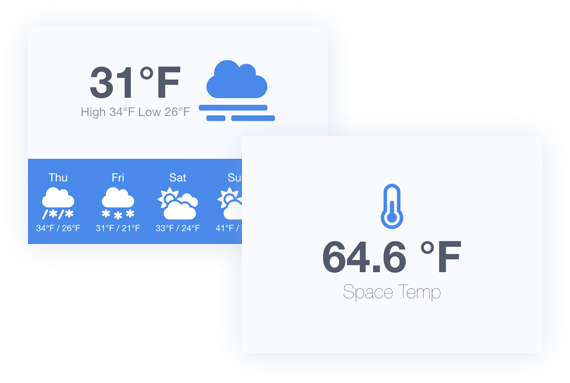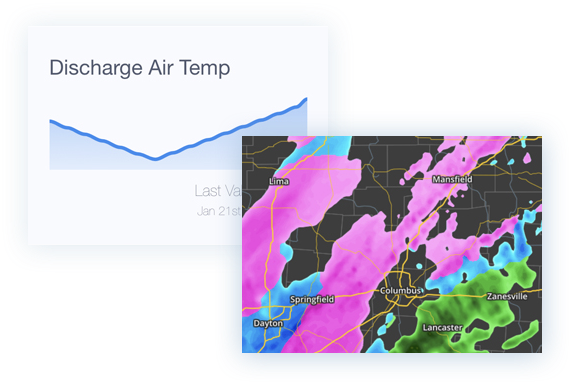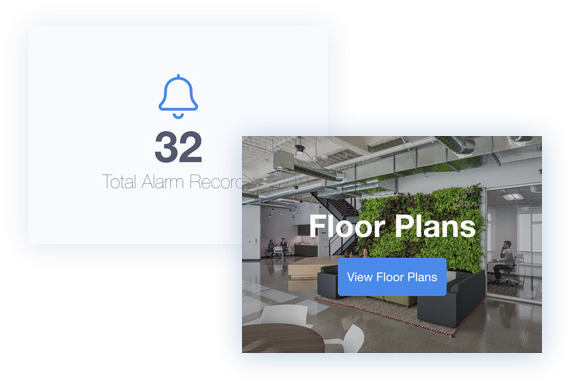 Alarm console
Pre-configured and ready to go
Tired of data tables that are hard to use on mobile? Reflow transforms table views in to responsive cards automatically.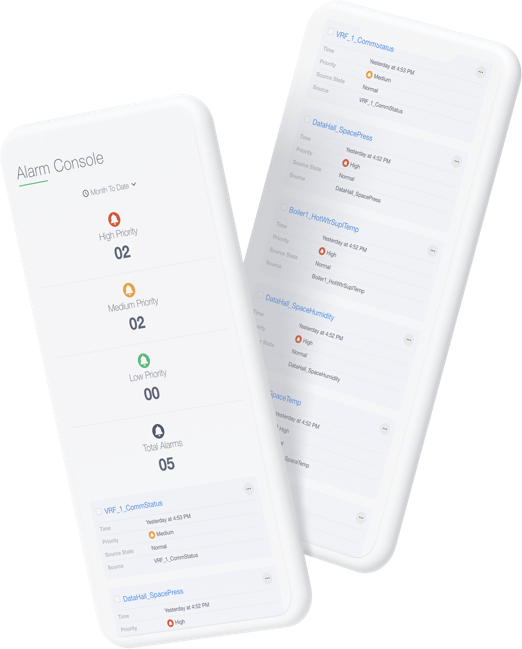 Affordable and easy to price
Get Reflow for as little as $999
Histories out of the box
No configuration required
Reflow transforms station histories in to beautiful graphics. Get a quick glance at data with spark line charts, export images, setup featured histories, and more.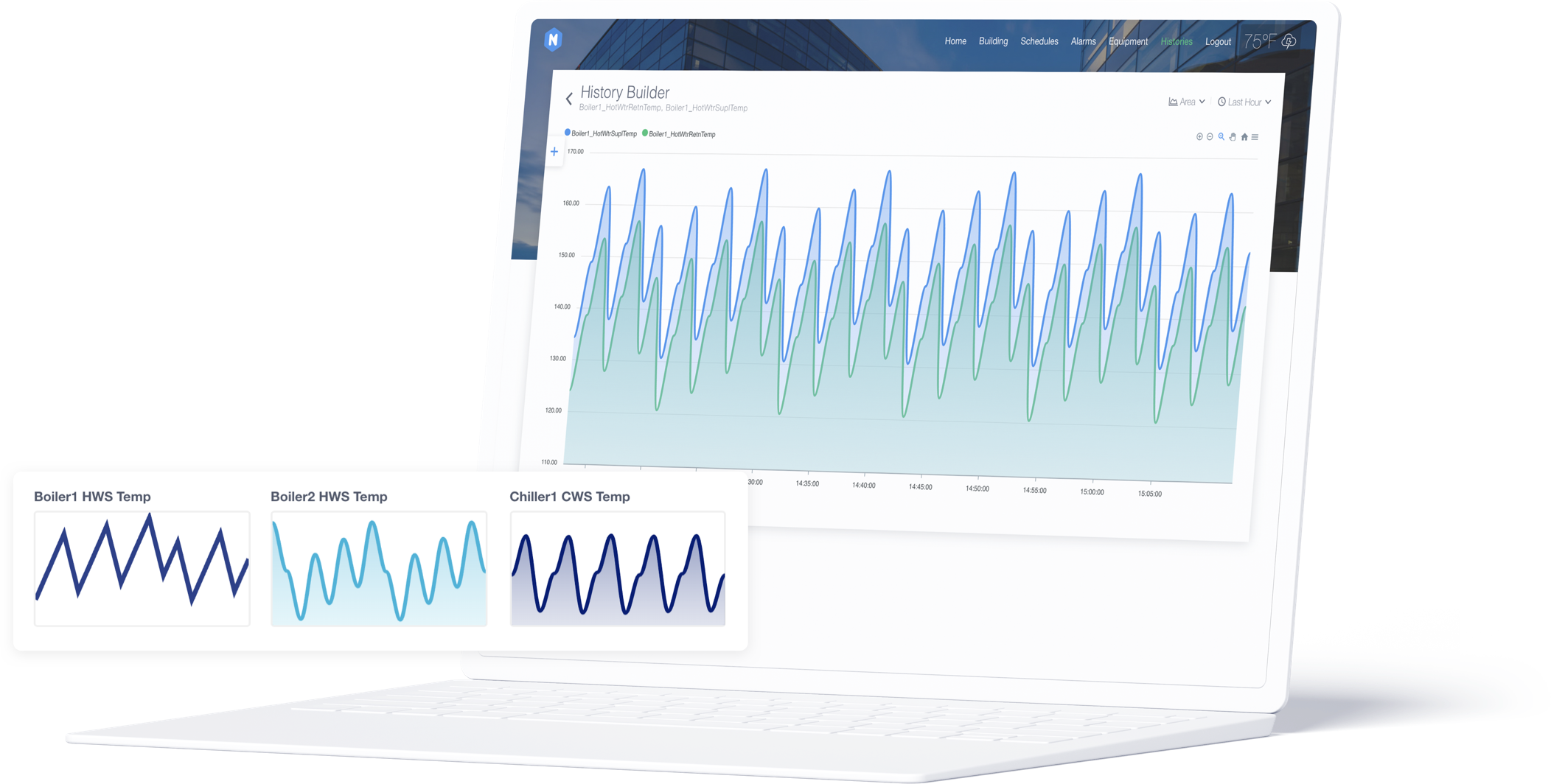 Customize & Configure
Limitless options, endless possibilities
Reflow's robust set of configuration options allow for infinite customization and flexibility when building customer sites.
Additional features
There's too many to list, but here's a few
Configuration Backup
Backup and restore your Reflow config with a single click. Great when trying new things or storing multiple options to present to a customer.
Mobile Navigation
Your site's navigation transforms automatically to give your customers the experience they expect on their mobile devices.
Custom Pages
Create custom content for specific use cases including executive overviews, energy dashboards, and kiosk displays. Embed any Niagara view!
Schedules
Allow customers to access all of their station schedules in one place and make changes with the familiar Niagara schedule editor.
Start Pages
Direct your users to the most relevant page for their role as soon as they've logged in.
Icon Sets
Hundreds of beautiful icons from sets including FontAwesome and Ionicons are available to use in your station graphics.
Image Tint
Make your photos and backgrounds pop and overlaid text easy to read by tinting images with a splash of color.
Built-In Documentation
Our documentation is built right in to the Reflow Config giving you quick access to find answers on how things work.
Free Weather Service
NiagaraMods is committed to providing the highest level of weather data for free to all Reflow customers. No monthly fees!
Manage Licenses
Assign and change Host IDs at any time on the NiagaraMods website. Licenses will update automatically in Reflow.
Secure
Reflow inherits the Niagara security model making it as secure as Niagara itself. See the Tech Specs for details.
There's even more to come...
Free updates & bug fixes
After purchase, you'll always have access to the version of Reflow that works on your Niagara 4 version (including future releases) and any new features released in Reflow 1.x.
Addons to supercharge Reflow
On top of core module updates we have exciting addons for Reflow planned, including themes that will let you completely overhaul the core module's look and feel.
Download a free trial
Don't take our word for it – try it today
Tech Specs
A few details to be aware of
Requires Niagara 4.6 or later
Compatible with JACE 8000 equivalent or Web Supervisor
Reflow inherits Niagara's security model
Module size
Weather & map features require an internet connection
Reflow Site licenses work on a single Niagara 4 Host ID - including JACEs or other embedded hardware and supervisor hosts.
Unlimited Buildings & floor plans
A device represents a piece of equipment in your station that will be visualized in Reflow. For example each VAV, Air Handler, meter, door lock, etc. will count as a device toward the license total.
Use Reflow on your own machine or office demo hardware. Perfect for working locally and buidling sales demos.
Unlimited Buildings & floor plans
Integrator Demo licenses are compatiable with Niagara Office Demo and Engineering Demo licensed Host IDs only. License must be renewed each year and is not valid for production implementations.
Save 40% on Reflow
Join the Reflow Partner Program today and save 40% on all Reflow licenses plus you'll get access to exclusive perks and demo licenses.
Upgrade a License
Purchase devices and buildings for existing licenses in your License Manager.
Distribution Partners
Trusted by dynamic companies
For pricing through these channels contact your distributor directly
Product Comparison
Compare features between licensing options
Trial
Site License
Integrator Demo*
Features
Free§

For Evaluation Only

$999

Free Updates to Reflow 1.x

$349

Per Year

Modern Responsive Interface
Dashboard Builder
Buildings
1
Unlimited
Unlimited
Equipment
10 devices
50 devices + Add-ons†
Unlimited
Floor Plans
3 floor plans
Unlimited
Unlimited
Custom Pages
3 pages
Unlimited
Unlimited
Built-in History Viewer
Built-in Alarm Console
Schedule Management
Built-in Weather Service
Current & Forecasts
Current, Forecasts & Maps

Current, Forecasts & Maps

Plugins & Addon Capability
Embedded Documentation
No NiagaraMods Ads/Popups
* For office demo licensed stations only
† Additional devices can be purchased for $10 each
§ Free for evaluation purposes only, not licensed for client production use
Free
‡
For Evaluation Only
| | |
| --- | --- |
| Features | |
| Modern Responsive Interface | |
| Dashboard Builder | |
| Buildings | 1 |
| Equipment | 10 devices |
| Floor Plans | 3 floor plans |
| Custom Pages | 3 pages |
| Built-in History Viewer | |
| Built-in Alarm Console | |
| Schedule Management | |
| Built-in Weather Service | Current & Forecasts |
| Plugins & Addon Capability | |
| Embedded Documentation | |
| No NiagaraMods Ads/Popups | |
* For office demo licensed stations only
† Additional devices can be purchased for $10 each
§ Free for evaluation purposes only, not licensed for client production use
Made it this far?
You should really consider downloading a free trial 😁